PRODUCTS
Learn about our PRODUCT LINE
Technology Solutions in Motion
XLR8-CB Photovoltaic Combiner Box
The XLR8-CB Photovoltaic Combiner Box is intended for Solar
installations where grid-tie in is required, combining output
strings from multiple PV arrays.
The XLR8-CB Combiner Box housing is a rugged, NEMA 4X
weatherproof enclosure. For an absolute safe operations
option, the door handle can double as a power disconnect
switch to ensure electric power is cut when the door is opened.
We offer standard and build-to-order units to accommodate
specific project requirements. The XLR8-CB is built entirely by
the XLR8 team.
Installation is easy. Innovative design to ensure reliable
operations. Options for data collection, available.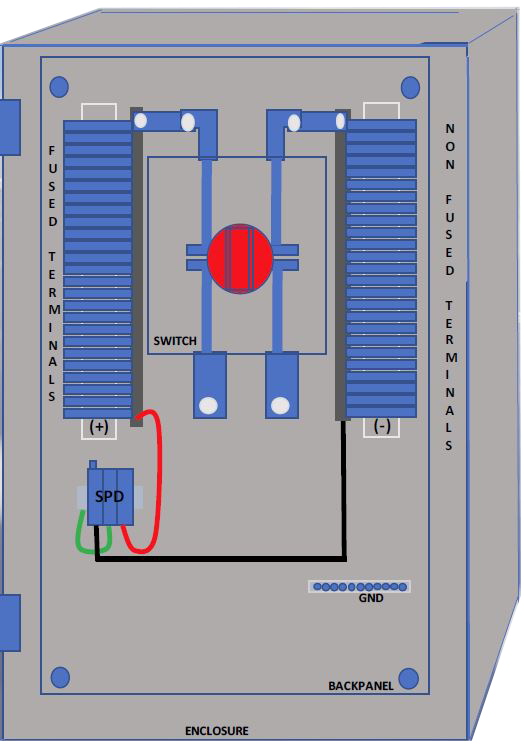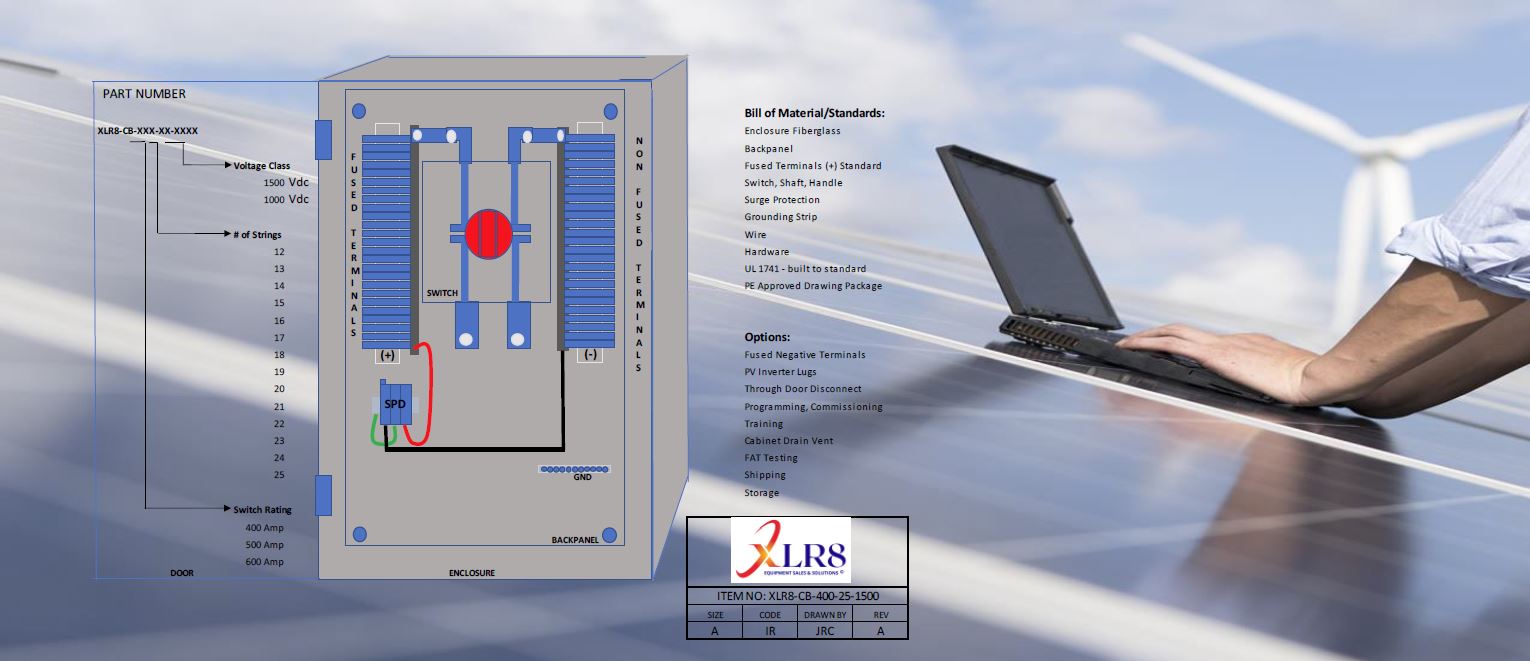 MECHANICAL SPECIFICATIONS

ELECTRICAL SPECIFICATIONS